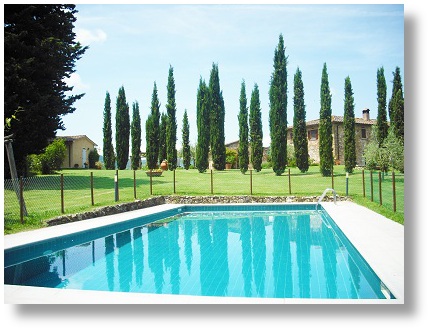 The Rossi family live in an old farmhouse in the beautiful hilly town of Anghiari (AR) called "La Scarpaia". The small farm, 36 acres, is occupied in the majority of oak woods, from wich we get firewood and chestnut. The activities are typical: as well as gardening and vegetable farming and barnyard animals, there are the vineyard and olive trees meeting the family consumption. A well-fenced area of 7 hectares, located in a herd of hares in theris natural state, used for restoking.
They also grow cereals and plants truffle wich, with the help of dog extract the preciuos tuber.
The house farm  has now benn restored with quality materials and respect for tradition.